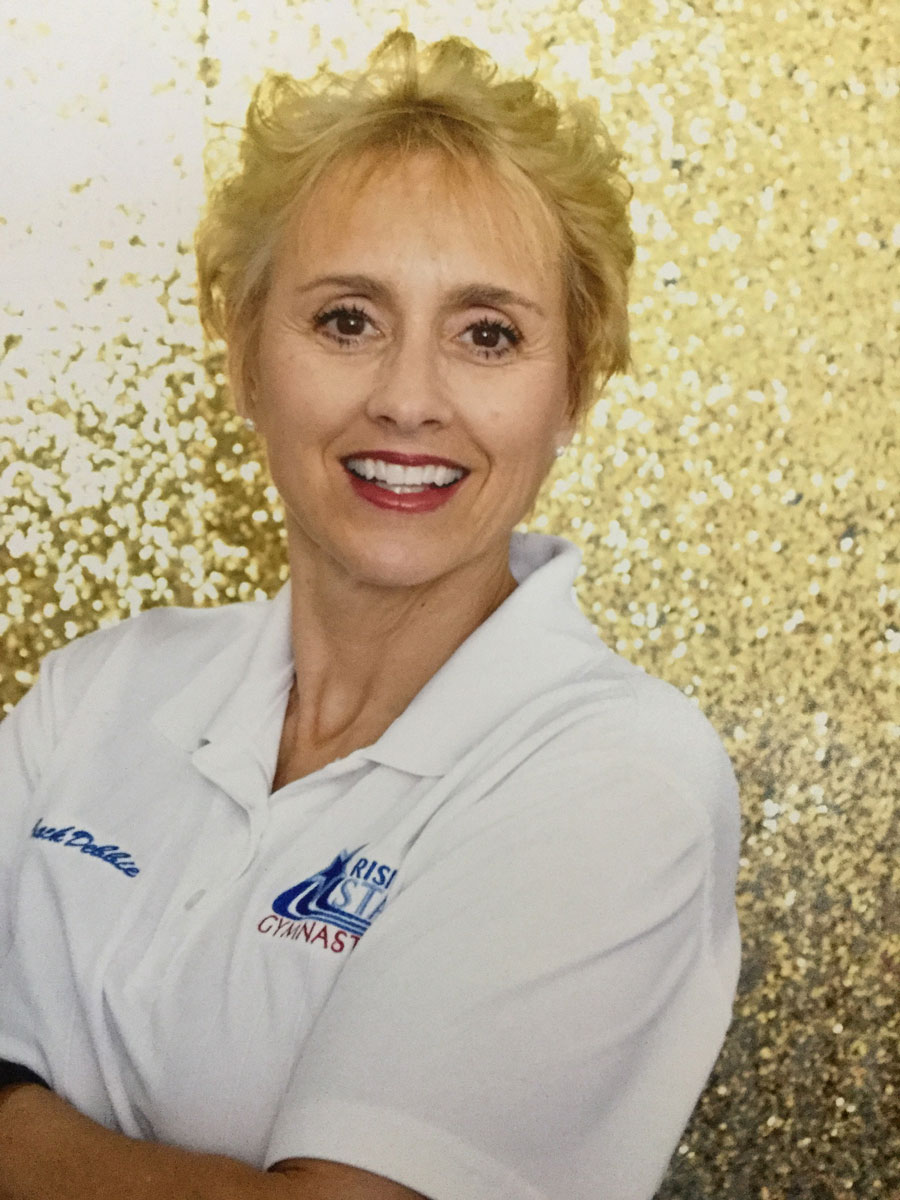 Coach Debbie Simonson is the owner and Head Coach at Rising Star. She has been in gymnastics since 1970 as a competitive gymnast, recreational coach, and a competitive coach with National Champions. She has been USAICG State chairman, AAU Oklahoma State Technical Chairman, USAG Women's Jr. Olympic Program Judge, birthday hostess, and a variety of other hats. Debbie started dance in 1964, then moved over to gymnastics in 1970. She has been a gym owner since 1995 and worked with dancers, cheerleaders, twirlers as well as gymnasts. She moved to Oklahoma in 2008 and opened Rising Star in 2009.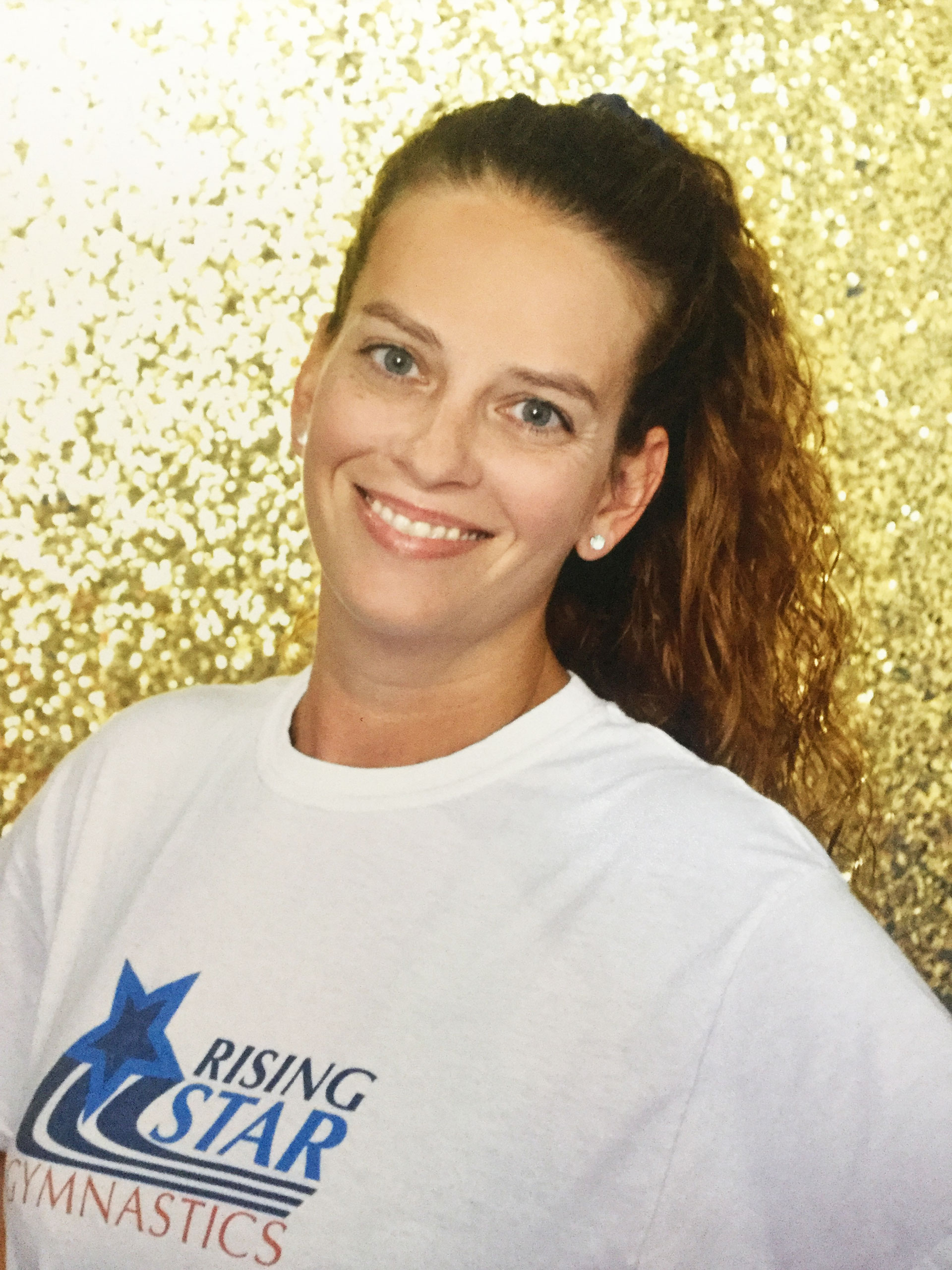 Coach Andrea Koepke is a recreational coach with Rising Star beginning in 2012. She took gymnastics and tumbling as a young child along with 14 years of dance. She has 2 kids and substitutes at her children's school. She has 2 years of college, been to 3 Regional Gymnastics Conferences and was a member of the AAU. She is CPR Certified. Andrea loves working with all ages, but having her Intermediate classes at beam makes her day!!! Her biggest influence was her dance teacher: Jim Paul Blasedale. Andrea's daughter Bella is a Platinum gymnast at Rising Star.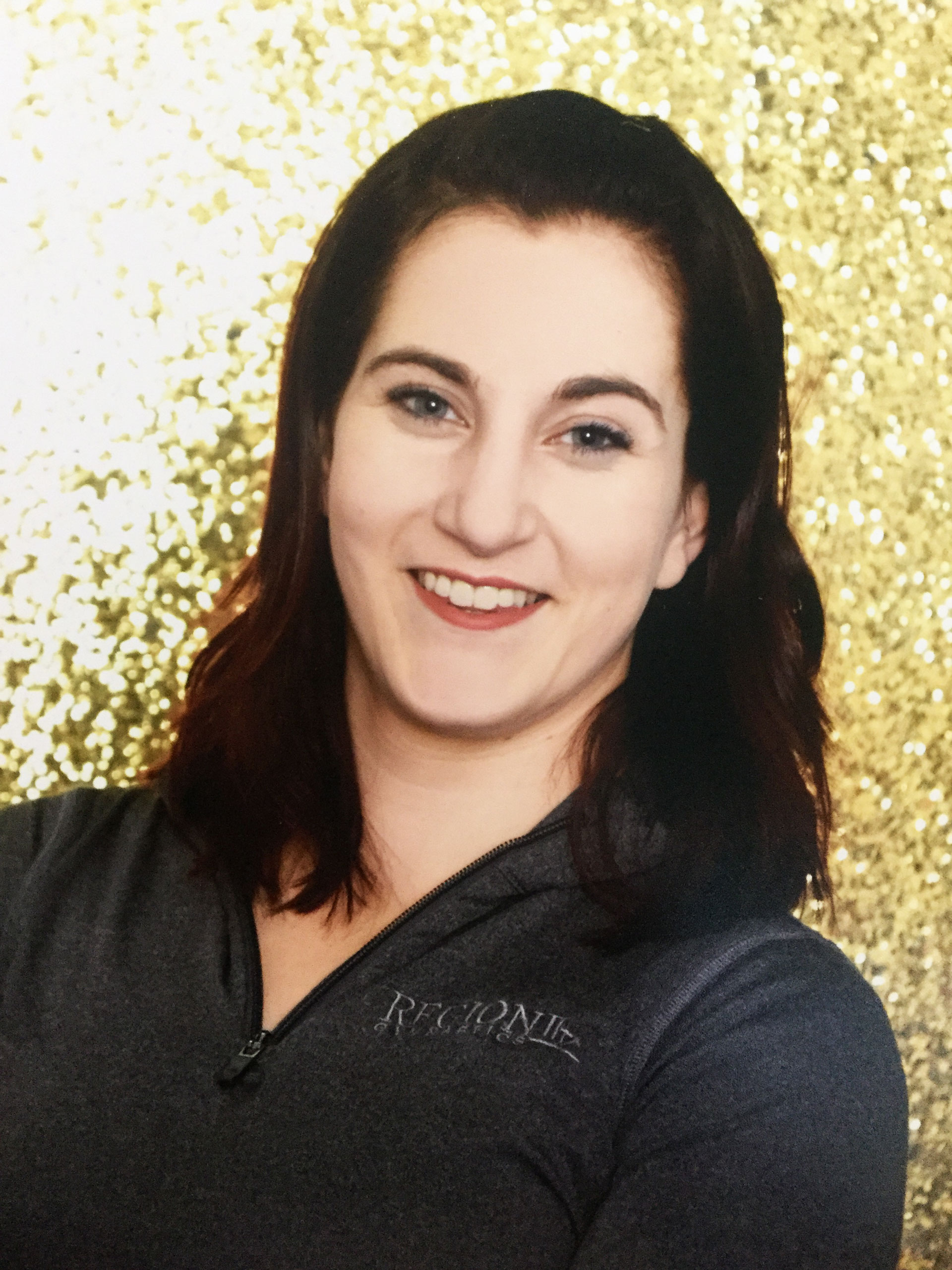 Coach Katie Carlaw is currently a team and Recreational coach at Rising Star. She began coaching in 2010 at Rising Star. She taught 6 years of dance and has her Bachelor's of Science in Dance Performance. She has attended Regional and National Congresses and has her AAU membership. Her favorite age group is the 6-8 year old girls. Beam is her favorite event to coach and loves floor for herself!! Her mission statement is to empower young girls to follow their dreams and realize they are attainable through hard work responsibility, and dedication. Her dance coach in college, Liz Nelson Trevino is her inspiration. Ms. Trevino valued Katie's passion, hard work, and opportunity to empower young women with the opportunity to find their voice in their industry.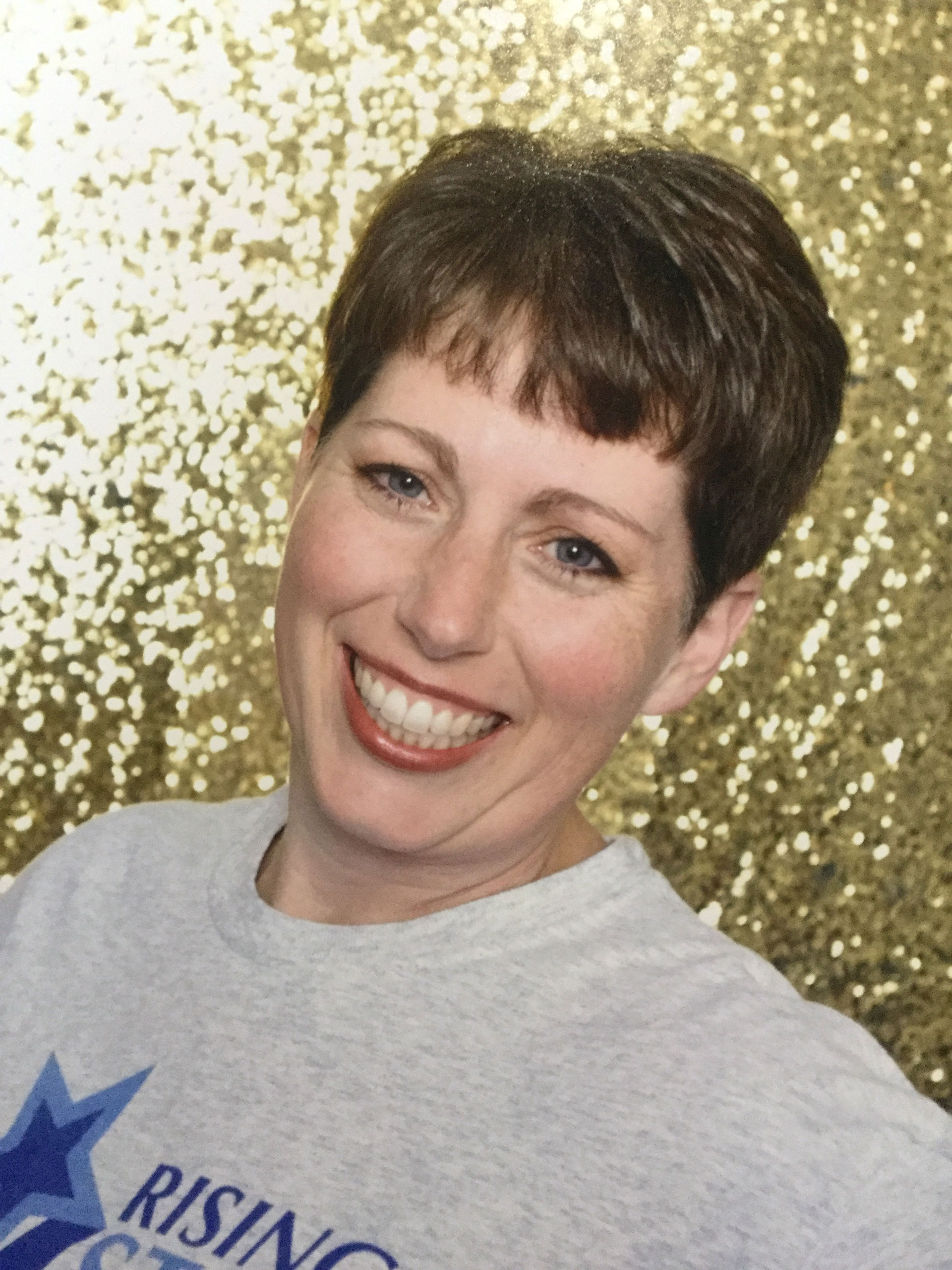 Coach Laura Tidd started coaching in St. Croix Falls Wisconsin in January 2013. Her daughter brought her into coaching with her training. Her passion for gymnastics was so great. What she didn't anticipate was to love coaching so much. Coach Laura always liked kids and working with them and to see them learn new things, know they aren't afraid to tell you what they really think or be totally honest with you. She loves creating relationships and getting to know the students and their families. She is honored to be part of the Rising Star Gymnastics staff and looking forward to seeing all that God has in store for this journey. She can't wait to meet you and introduce herself!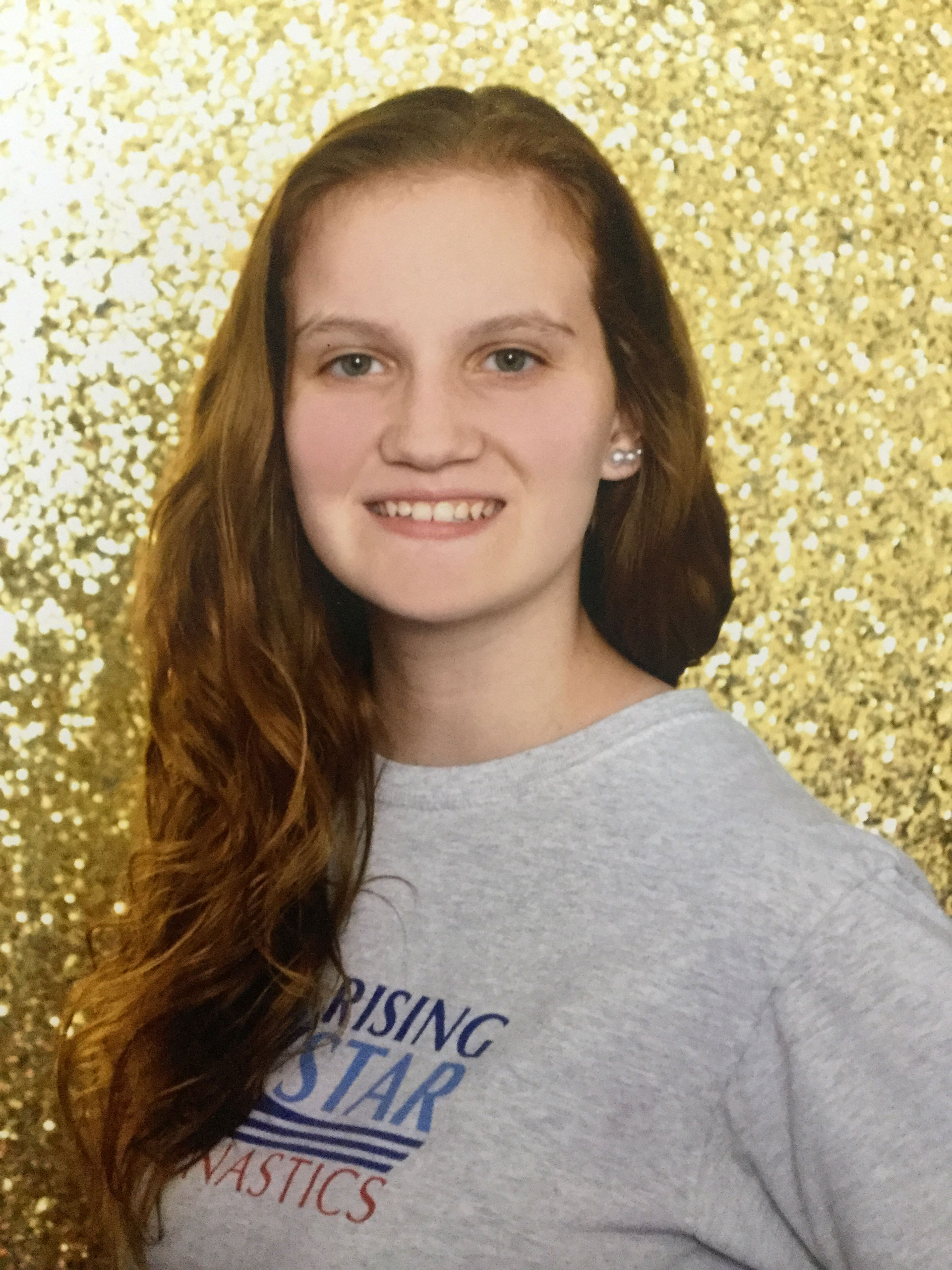 Coach Audrey Hawkins. Coach Audrey was a competitive gymnast for 7 years at Rising Star. Coach Debbie and Coach Katie taught me everything I know! Now I am a lifeguard, I am certified in CPR, First Aid, and AED. I work with children every Sunday in my church's nursery, and I have worked Sports and Arts camp every summer for 4 years. I have always loved bars and I still love watching others compete and learns kills on my favorite event.